Unquote: Behind the Scenes at the 2023 Blizzard Music Festival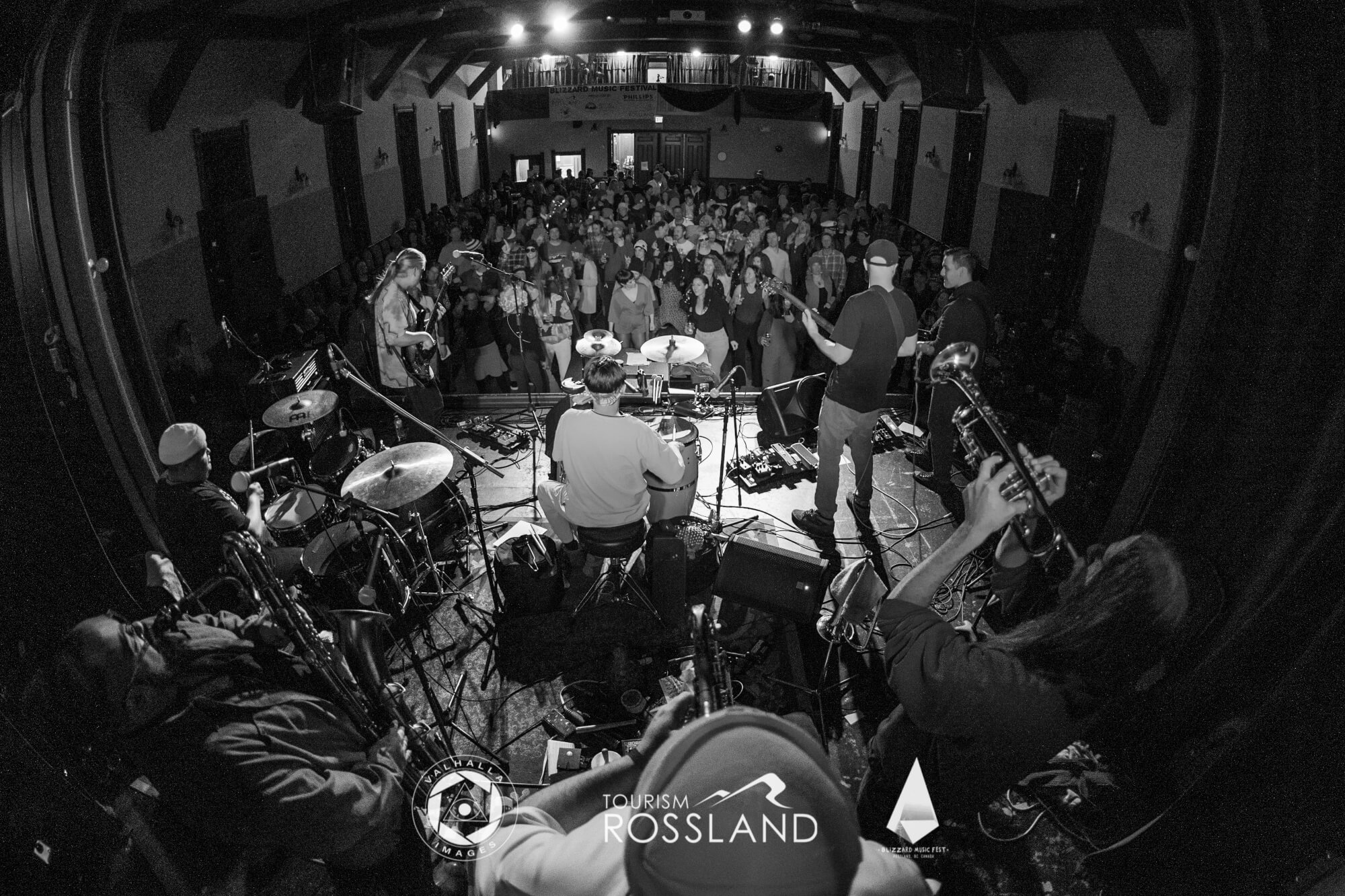 Behind the Scenes with Brad Mackay and Holly Borwick at the 2023 Blizzard Music Festival
This post is a part of our Unquote series. Images by Valhalla Images.
As journalists and content writers the Writer's Block Solutions team has the opportunity to speak with tons of incredible people. However, depending on the assignment, sometimes a brief interview is edited down to a single quote in a short article. That's why we've decided to share some of our favourite interview excerpts in an ongoing series we're calling Unquote.
While interviewing Giant Water Bug's Brad Mackay during Blizzard Music Festival, Writer's Block Solutions' Founding Maestro and Journalist Val Rossi asked what kept him coming back year after year.
Brad Mackay:
"Every year we get a refreshing wave of new people checking out Blizzard Music Festival, which is an opportunity to play for new people, to share our love of music, and welcome them to Rossland. We're talking about multiple genres of music, but we're all friends. And that's the craziest part — every band is pumping each other's tires. When you've been playing this scene for a long, long time, you need these refreshers; you need new blood and new musicians coming to town to inspire you to keep on playing."
You can't talk about Blizzard Music Festival without mentioning the 125-year-old Rossland Winter Carnival. Ice Palace Volunteer Coordinator Holly Borwick explains the magic created by both volunteer-run events that take place the same weekend.
Holly Borwick:
"It was snowing the morning I walked to the pancake breakfast and it was full of families arriving. The fire truck's lights were on. It just reminded me of all the reasons I love this beautiful little town. It's full of the weirdest, most eccentric people and it's the perfect location for a festival like this.
Part of what makes Rossland Winter Carnival special is that spectating is replaced with 'active participation.' There is very little passive spectating for Rossland locals as so many of us are involved in the festival in some way, whether that's participating in one of the events (rail jam, snow volleyball, craft market, etc.), volunteering, organizing, or performing. When people become actively engaged in community events, they become invested in their success, and I believe that's what makes the carnival so special. Even after a few years' hiatus and the loss of our beloved bobsled race, Rosslanders came back with a vengeance this year to rebuild and reinvent. Onwards and upwards for next year!"
Read more about the 2023 Blizzard Music Festival in the press release we put together for the event, published by The Rossland Telegraph.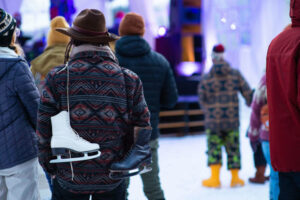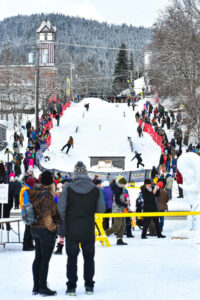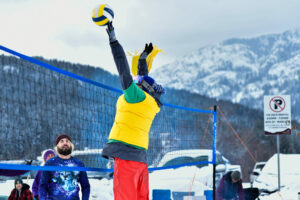 Images by Valhalla Images.