Dance All Summer Long: BC's Stacked 2023 Music Festival Lineup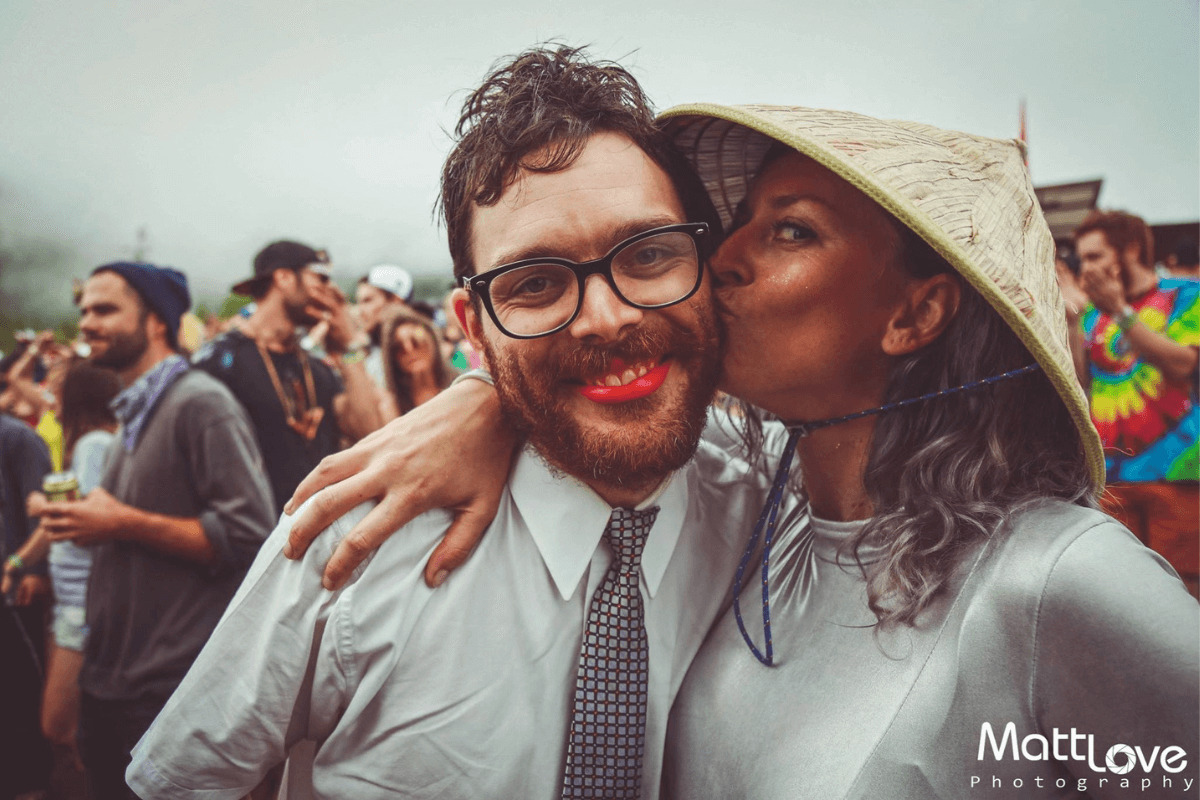 We are declaring 2023 the year of music festivals. Or maybe just the year of ✨fun✨, of which music, dancing, and revelry are key components. BC is home to a wide variety of festivals showcasing every music genre imaginable, from jazz in Tofino to indie rock in Squamish, where last year's Constellation Fest hosted legendary headliner and Canadian icon Sarah Mclachlan, who's been bringing us to tears since 1988. This year will mark a triumphant return for some festivals since you-know-what in 2020. In fact, since Blizzard Music Festival in Rossland rocked out this past January 26–28 for the first time in two years, here's what our intrepid journalist and founding maestro had to say:
"Blizzard Music Festival provides hit after hit of musically induced good times, all within a block or two of Rossland's downtown core. Add your best friends, your festival fur, and a jolt of spirit from the Rossland Winter Carnival screaming through town, and it's no wonder people keep coming back for more."
—Valerie Rossi, Rossland resident/festivalgoer
DANCE PARTY, ANYONE?
Check out some upcoming BC festivals you should add to your calendar if you're also a fan of fun!
Small town Ymir in the West Kootenays plays host to the Tiny Lights Festival, celebrating its 11th year June 16–18, 2023. This family-friendly event offers a uniquely intimate experience from your average music festival, focusing on community connection, accessibility, and inclusion. With a shuttle bus going back and forth from Nelson and a range of indoor and outdoor venues, this all-weekend festival is an immersive experience with something for everyone. In addition to an eclectic mix of musical acts, Tiny Lights is also a hub for artists, makers, and food vendors to come together and make this magical event shine. 
Known as the biggest music festival of the Pacific Rim, Tofino Jazz Festival is set to take the stage from June 22–25 for its 5th anniversary. With three venues around the legendary surf town — Clayoquot Sound Theatre, The Hatch Waterfront Pub, and the Village Green — this four-day fest offers live music with an ocean view. This year's lineup has yet to be released, but if 2022's stacked list of local talent is any indication, 2023 is sure to slay. 
Returning this summer on Saturday, July 8th for its 11th run, Khatsahlano Street Party is Vancouver's largest free music and arts festival. Started in 2011 by members of the Kitsilano West 4th Avenue Business Association, this 10-block street fair showcases over 50 local musicians, street performers, food and artisan vendors, and more! The name Khatsahlano pays tribute to the First Nations that inhabited this area of Vancouver for over three thousand years. The festival is a true celebration of the laidback, creative spirit of West 4th, and all local businesses are invited to apply and/or register for Khatsahlano 2023. With past headliners like Hey Ocean!, Haley Blais, Bif Naked, and Yukon Blonde, we can't wait to see the lineup for this year!
If your vision for summer 2023 includes all-night dance parties, mind-blowing laser shows, and restorative dips in the pristine Salmo River, then electronic music and arts fest Shambhala in the West Kootenays is the event for you. Started in 1998, this mainstay festival has six themed stages on Salmo River Ranch's 500-acre farm and features free workshops, art installations, yoga classes, a local food and artisan market, and several camping and lodging options. This year's event is set for July 21–24 and is a kaleidoscopic opportunity to choose your own adventure. The 2023 lineup features world-class headliners Zeds Dead, RL Grime, and GRiZ among many others, ensuring this transformative weekend will be the highlight of your year. 
If you like your music festivals with a side of rugged scenery, Laketown Shakedown on Vancouver Island is where you should be June 30–July 2. Down the street from Cowichan Lake and nestled amongst the lush forests of Laketown Ranch, this fest offers a wide mix of musical talent. Last year's lineup included legendary hip hop collective Wu-Tang Clan, Canadian rockers Arkells, and '90s throwback Sugar Ray. The countdown is on for the big reveal: who will we be shaking our tail feathers to in 2023?
PLEASE DON'T STOP THE MUSIC
If you want to continue the party with more of BC's music festivals, check out the west coast vibes at beachy Pachena Bay Music Festival July 14–16; immersive arts and EDM music fest Bass Coast July 7–10 in Merritt; free concert series Jam in Jubilee in Abbotsford throughout July; intimate and laid-back Kaslo Jazz Fest August 4-6; and concerts at VIFF September 28–October 8. 
Festival and event organizers, check out this stellar new grant for BC events. If you need help with grant writing/editing, advice on how to start, or any other communications services, our multifaceted WBS team can be your guide. Reach out for a free consultation!