5 Listicles for Entrepreneurs and Businesses that Love Lists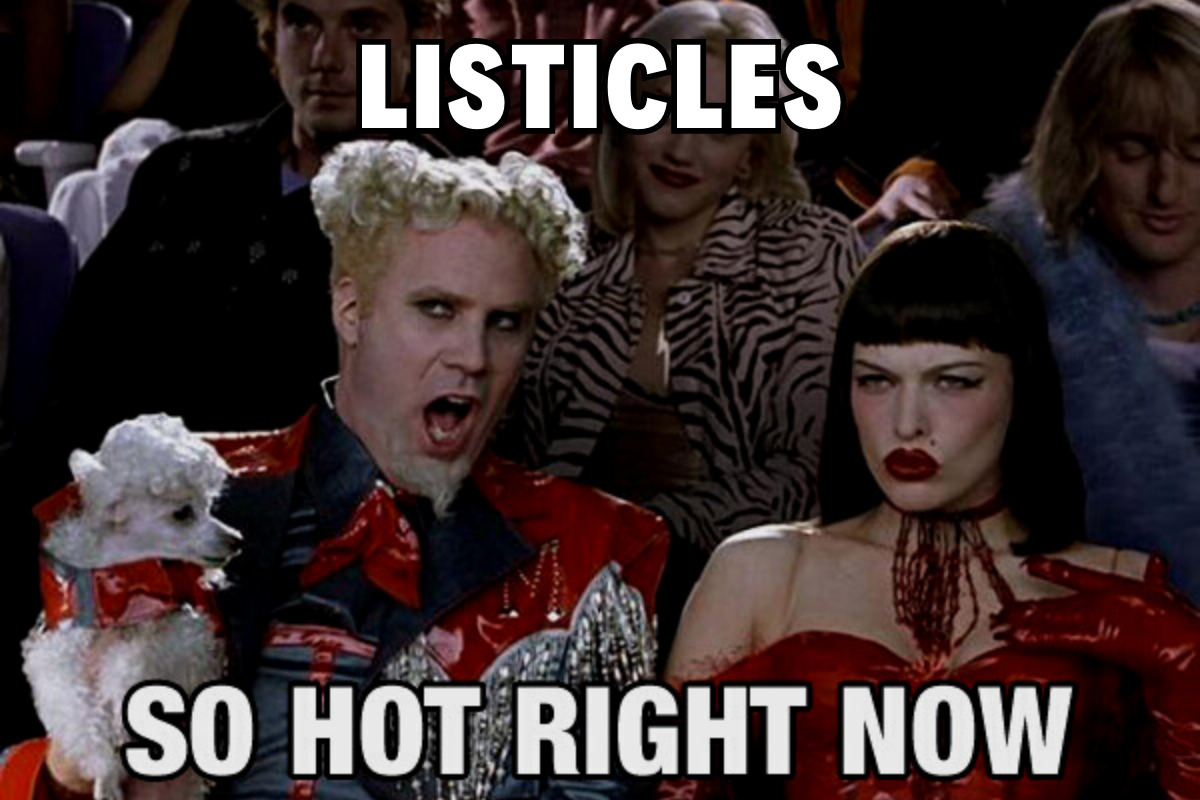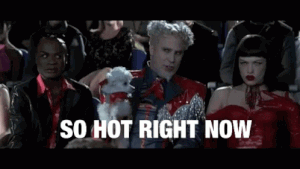 Listicles: so hot right now. For those who don't get sucked into the black hole that is Buzzfeed on the daily and are wondering what the heck a listicle is, here's a definition: an article that is structured as a list and often fleshed out with additional related text. You'd be hard-pressed to come upon a blog or publication that doesn't have at least one listicle breaking down every topic under the sun in bite-sized pieces, from where to go to get free stuff on your birthday to tips on improving your writing. Not only are listicles extremely accessible and helpful for readers, but they're also a handy business tool for meeting brand content and SEO goals. An optimized listicle is likely to rank well in search engines and drive more traffic to your website — win-win, right?
HOLY LISTICLES, BATMAN!
We've assembled a listicle of … listicles to showcase some of our favourite round-ups across the web. Get clicking to learn more from these BC-based businesses. 
The fine folks at graphic design and digital marketing collective Indalma Creative have curated this comprehensive marketing listicle to help businesses succeed in 2023. Interested in strengthening your business' market position? Want to build customer relations? Then you're going to want to consult this list of advice from a team of creative marketing experts and brand strategists. Bonus: you'll be treated to Indalma Creative's new brand refresh on their striking website. 
South Delta realtors Baird & Dupuis have a delightful blog called Neighbourhood News that highlights local businesses and organizations and celebrates their friendly community. Their most recent listicle showcases some of Ladner and Tsawwassen's best venues for celebrating with your friends, family, or colleagues. With thorough descriptions of each unique event space, you're sure to find the one that's best suited to you. If you're planning a wedding, birthday bash, fundraiser, or any other type of special event, this is the listicle to consult. 
The legendary mountain town of Revelstoke is home to Revy Web Design, a premier collective of creatives who offer everything from content creation, photography, graphic design, and more to make your website shine. This handy dandy listicle outlines six signs it's time to update your website. Reasons include hooking your target audience, rebranding your company, updating an outdated site, improving poor SEO performance, and protecting your site against cybercrime. If you suspect your business is in need of a fresh website, this is the listicle for you.
4. TIPS FOR HIRING AN ILLUSTRATOR
Lindsay Ford is the creative mastermind behind Bread+Clutter, the Vancouver Island-based indie publishing house. As an award-winning author and illustrator herself, Ford personally understands the nuances of an author/illustrator relationship. She gets into the nitty-gritty of what to look for when hiring an illustrator, how much it might cost, what a collaboration should look like, and how to find an illustrator. Authors of picture books, check this listicle out if you're searching for the one — an artist who will be the perfect match for you and your story. 
As a boutique consulting firm offering a wide range of services and solutions to small businesses, entrepreneurs, and freelancers, Willow Oak Business Consulting has compiled a unique toolbox filled with tips and tricks to simplify business practices in the name of efficiency and productivity. Borrowing from the same principles interior decorators and organizers apply to the home, their listicle dives into decluttering work spaces like desks, filing cabinets, inboxes, and calendars. For anyone who is overwhelmed or struggles with efficiency, give this helpful listicle a click! 
LOVE IT OR LIST(ICLE) IT
In short, listicles are here for a good time and, it seems, a long time — they're holding strong as an appealing, click-worthy format for blogs that is likely to stay popular for the foreseeable future. To take a step in a pointedly meta direction, check out this comprehensive guide from HubSpot for an in-depth look at how to structure your own listicles. Or, if you need help with blog strategy, content, or even just proofreading, get in touch with us!