Who Is Writer's Block Solutions?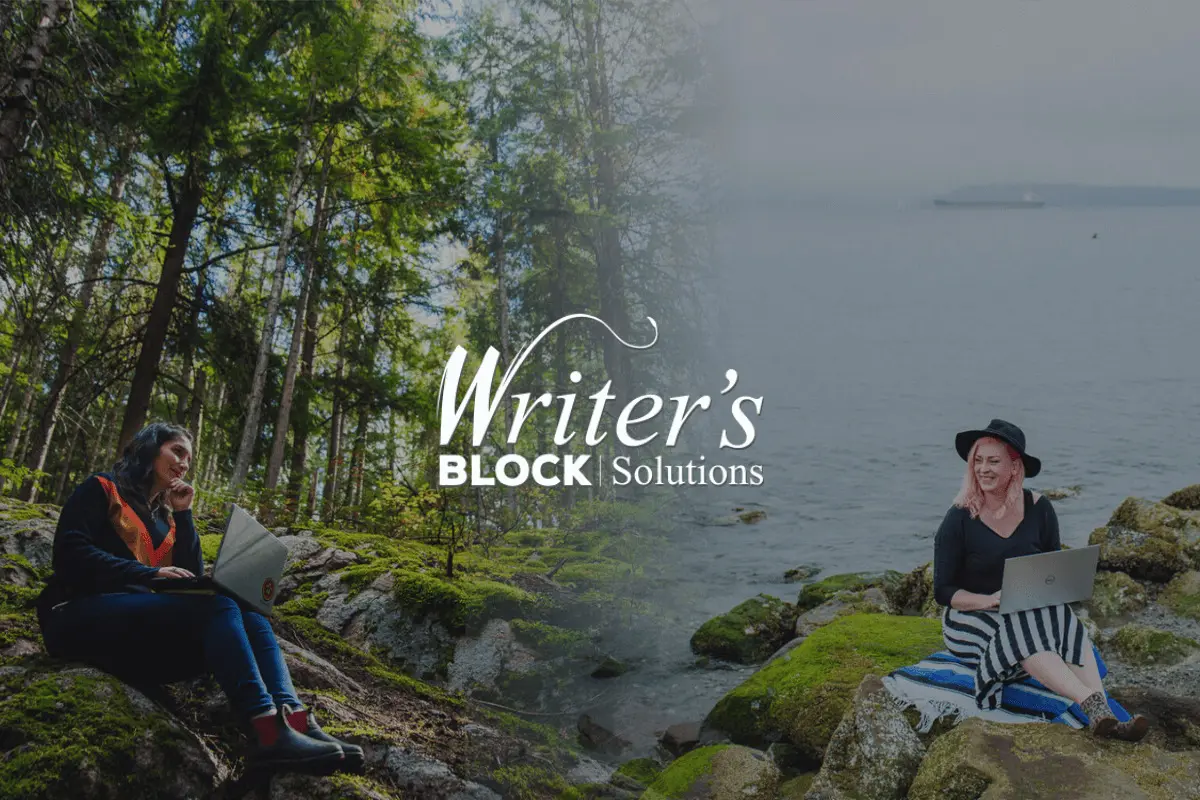 We take words very seriously. (Life? Not so much.) With experience in everything from journalism and podcasting to roller derby and rescue animals, we are naturally curious, adventurous, and ready to take on new challenges. Our team has a wide range of complementary skills that makes for a seamless working relationship.
Meet the Team
Val Rossi,
Journalist & Founding Maestro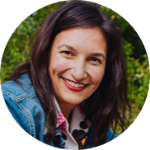 Val empowers business owners to share their stories and enhance their brand recognition through powerful narratives. After a decade of working as a reporter/editor for community newspapers and lifestyle magazines, she ventured into entrepreneurship, founding Writer's Block Solutions in 2017. In addition to her expertise in media, Val has held various communications positions, including technical writer/media specialist for an engineering firm and annual giving coordinator in the non-profit sector. Her foundational education in journalism and practical production experience gives her a unique edge and a critical eye. Off the page, Val exercises her zest for life by keeping up with her rowdy and hilarious children and husband; playing roller derby; cancan dancing; and annually screaming down one of Rossland's steepest streets at the Rossland Winter Carnival's Sonny Samuelson Bobsled Race.
Kyla Girling,
Managing Editor & Project Wrangler
Kyla is a diligent editor and sometimes writer who revels in bringing clarity and polish — or stylish grime — to the written word. Whether it's helping people tell better stories, organize their ideas, or communicate more clearly, she's up for the challenge. She's inquisitive and meticulous; a natural project manager who loves dissecting details, creative problem solving, and collaborating to bring a vision to life. She holds a BA in English and Philosophy and has worked in engineering, administration management, and film and special events. When Kyla is not working, volunteering, socializing, or playing sports, you can find her travelling the world or devouring a good book and giant glass of wine at home in Delta, BC with her one-eyed cat by her side.
Sky Regina,
Writer & Editor Extraordinaire
As a freelance editor and writer since 2014, words and stories are Sky's raison d'être (and that's pretty much the only Français she knows). Sky has an Editing Certificate from George Brown College and is a 2020 graduate of Simon Fraser University's program, The Writer's Studio. Her often spooky, character-driven stories about soft-hearted teens with emotional baggage are represented by Lucy Hamilburg at The Hamilburg Agency. When not leveraging the power of clients' copy and content, she can be found burying her nose in campy horror novels with her terrier pup by her side, devising believable ways to worm her way out of social commitments, or listening to music that stokes nostalgia.
Elise Volkman,
Digital Marketing & Tech Whiz
Elise writes fantasy for fun, reads fantasy for research, and occasionally fantasizes about how many friends she'd have if she left the house. Her more responsible alter ego holds a certificate in digital marketing and somehow finds the time to juggle web design, social media, and the dark arts of SEO. She's also a graduate of The Writer's Studio Online, Simon Fraser University's creative writing program where she volunteered as a TA for two years as well as their Editing Certificate program. When she's not staring silently at a computer screen, she co-hosts The Tea Grannies: a podcast about writing, publishing, and drowning in eternal lists of books (we don't know when she sleeps).
Becky Jack,
Writer & Creative Genius
Becky has a deep understanding of creating compelling & purposeful written copy for clients in various industries. We like to think working as a chef and running her own catering company is what makes her so good at adding flavour to any content. Becky has years of experience freelancing remotely and working in-house for a marketing firm and a technology company. Along with her ability to multitask and efficiently complete administrative and operational tasks, you'll find her effortless style and attention to detail to be just what you need to reach your company goals.
Let's Collaborate
We are open-minded, professional, and eager to help individuals and businesses grow their communities and market their brands by producing polished content. We love working collaboratively with other professionals to tell compelling stories in multimedia formats.
If you've ever stared at a blank page, contemplating how to best describe what your business is up to or how to share a story that engages people, you're not alone. We're here to help! (And we promise not to give you too many wine and book recommendations along the way.)