Grow Your Business Online with This Grant: We Were Approved, You Could Be Too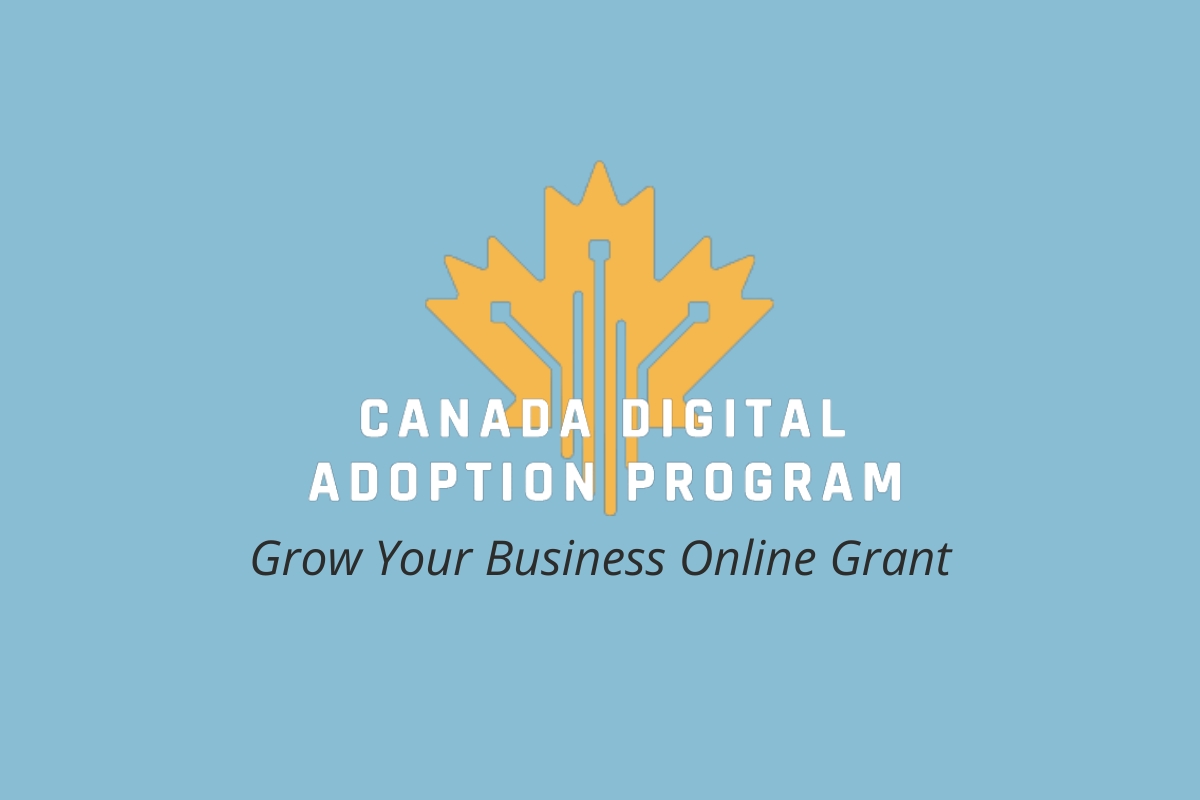 We're guessing the Canada Digital Adoption Program (CDAP) has already jumped out at you like a mischievous younger sibling from somewhere on the internet. If it hasn't got to you yet, then, BOO!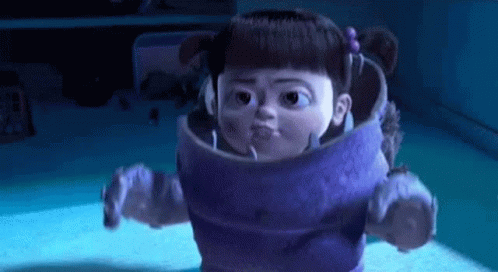 Allow us to break the news — we successfully applied and used the government funds to our advantage, and we think you might be eligible too.
THE GROW YOUR BUSINESS ONLINE GRANT
You may have seen us waltzing around the socials lately, talking about books and confabs and podcasts (oh, my!) — or maybe you've noticed our new and improved website? If you've been thinking we've levelled up recently, it's because we have! Over the past year, Writer's Block Solutions has been improving and updating the array of services we offer. And building service categories like Author Solutions has made updating our communications and marketing strategy a priority.
Adding another audience (writers of books!) meant we needed to further integrate our marketing strategy over the summer to make it a well-oiled machine. But where the heck were we supposed to fit this new cog?
This is where the Grow Your Business Online grant came in. We applied for the $2,400 micro-grant this year through the Canada Digital Adoption Program, developed by the Federal Government of Canada to help small businesses improve their online presence using digital tools. The main eligibility criteria is simple:
– Be a registered or incorporated for-profit business (including for-profit social enterprises and co-operatives)
– Be consumer-facing (can be accessed by consumers or provide in-person services to consumers)
– Have at least one employee (other than the business owner) or had at least $30,000 in annual revenue in the most recent tax year
Once we knew we ticked all the boxes, we could move onto the fun part: spending. The grant money can go toward a variety of costs, like developing an online store or improving customer experiences with your products or services — or both! Small Business BC put together a handy-dandy grant guide, including FAQs and a list of eligible expenses, which made applying for this grant straightforward and easy. SBBC also has advisors available to support you with your funding plan to make sure it fits the grant criteria to increase your chances for maximum reimbursement.
HOW WE USED IT
As you may have guessed, growing your business online also includes marketing your business. This is where the bulk of our work came in. 
STEP 1: DEVELOPMENT
In the world of small business and entrepreneurship, the "throw it at the wall and see what sticks" approach is rampant. For some things, it even works! But have you ever come to the end of a project and had someone ask you, "How'd it go?" Looking at your analytics person to find them staring blankly back because you never gave them something tangible to measure the project's success isn't fun. And if you are the person responsible for answering? Even worse.
We've probably all done this at some point. We're probably still going to do it, to varying degrees of success (and failure). But for this project in particular, we had goals in mind from the get-go, and those goals were meant to be SMART. (We're not just giving ourselves a pat on the back here — SMART in this context stands for specific, measurable, attainable, relevant, and time-bound.) We had a three-month window to work with, based on when we applied for the grant, so we developed an integrated marketing strategy with a timeline to keep us on track. In that strategy, we identified two main goals:
1. Growth: acquiring more clients in our three target audiences 
2. Communications: increasing social media engagement on our platforms
We'll spare you all the specifics, but goal #2 was meant to support Goal #1 by getting more eyes on our content and bringing in more followers in our three target audiences — including our new audience of authors; and our more established ones of small and medium-sized businesses, and non-profit/other medium-to-large organizations. After thoroughly auditing our communications channels and identifying opportunities to further integrate our efforts and engage our community, the next step, of course, was converting followers to clients.
STEP 2: IMPLEMENTATION
Having already worked through our own Communications Consulting & Strategy process to identify our target audiences' needs and wants, picking topics and plotting out a schedule was the easy part. Once we knew what we were trying to achieve, it was simple to break things down into a schedule. Because we were addressing three target audiences with our messaging, we created a three-column table of tasks, which we then assigned using our project management software, Asana. 
With that done, we got to work drafting, designing, and yeeting our content out into the world. It all went perfectly (not), we never missed a due date (HAH!), and we saw exactly what results we wanted immediately (as if).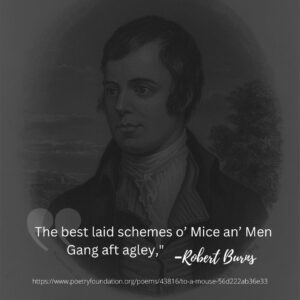 We all know that the best-laid plans of mice and men often go awry. This one was no exception, beginning with a late start at the end of July that rolled into our team members' time off adventuring under the summer sun. Our appreciation for flexibility and a willingness to shift content around at a moment's notice really came in handy here as we revised our schedule, passing off batons like relay racers as people came in and out of vacation mode.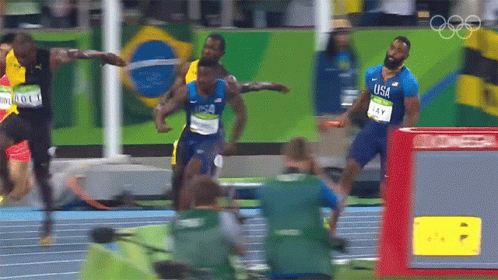 By the time September rolled around, we crossed the finish line with a victory cheer.
STEP 3: CRUNCH THE NUMBERS
But even after celebrating a job well done, the project wasn't actually over. Did you forget about the 'M' in SMART? Don't worry, lots of people do. It's that middle sibling that accidentally gets left behind in the ball pit at McDonalds. As a middle child myself, I'm here to give those numbers some of that much-craved attention by digging into the campaign analytics and presenting some reports, but that's a whole other post in and of itself (coming soon to a block party near you?).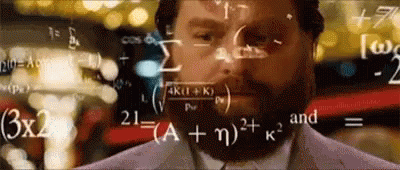 Beyond measuring our success based on metrics, the final step included number crunching and submitting all the receipts, invoices, and documentation in order to get that reimbursement!
HOW YOU CAN DO IT TOO
Like we said from the outset: this grant could be just the thing for you and your business, too. And while we're not allowed to apply for it on your behalf (sorry, it's a rule), we are definitely able to help you develop and implement your plan if you're approved for funding!
Some no-brainer impactful ways of spending this grant include:
1. Reviewing and refreshing your website copy. Has your business changed? Does your current copy feel ineffective? Or are you looking to get more eyes on your site and business by sharing your story and improving your SEO? We can help! 
2. Developing a social media strategy and creating post templates you can use time and again. This takes the overthinking out of when and what to post and how to brand your posts with professional polish. We not only think in words, but have an in-house digital tech-whiz to help with branded graphics. Reach out if this sounds like the right fit for you!
3. Launching a blog to rank higher with Dr Google. Honestly, this might be our favourite thing to do! We can consult on the type of content, frequency, and how to share it with the world so more people are visiting your site and search engines like it better. Content marketing can strengthen community, increase the likelihood for new clients, and help build your professional reputation. If you want to talk about blogging, we're in!
Of course there are plenty of other ways we can help and we always like a challenge, so if you've got big ideas, even better! If we can't do what you need, we can always recommend another professional in our extended network of collaborators.
The Grow Your Business Online Grant is accepting applicants until funding runs out, so take a boo at the handy-dandy grant guide from Small Business BC. It's as simple as 1, 2, 3:
3. Get in touch! (You can even find us on the Digital Advisor Marketplace!)
We can't wait to chat about how we could help grow your business online (see what we did there?) — together!